Referral For Our Services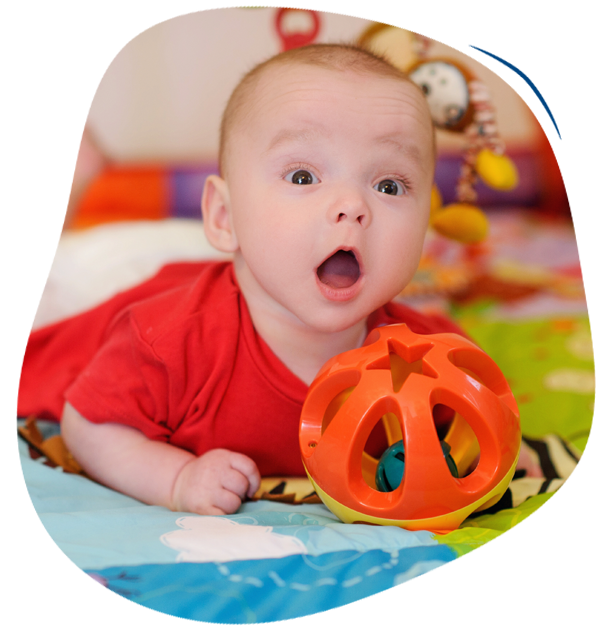 Who May Refer
Anyone may refer a child for our services; however the legal guardian must have given written permission.
---
What Happens Next
In order to know what is important to your family, we begin by scheduling an initial meeting with you to discuss your child's birth and developmental history, what your child does well, and how your child needs help. Together we develop an action plan to address these needs. As changes occur, we rely on you to speak to the individual staff members involved about changes in your child or family's needs.
---

How We Work With Your
Child & Family
---
Starbright delivers services based on a family-centred model. This means that the family is the primary decision-maker for the child. Every family is unique. Both schedules and availability can affect the level of involvement. Starbright staff are sensitive to the fact that family participation and involvement will depend on a variety of variables. We will do our best to structure services so that parents/guardians are able to participate as team members as much as is possible and suitable for the family.
Some of the principles of family-centered practice include:
The parents or legal guardians are key members of the intervention team.
The concerns, goals and priorities determine the development of the support plan and targeted outcomes.
Parents or legal guardians are provided complete and unbiased information in order to help them when making decisions about the care of the child and they receive copies of all reports.
Team meetings are scheduled based on the needs of the child and the family. Families can request a team meeting at any time.
Recommended strategies are tailored to fit the family's lifestyle in order to minimize stress.
Information and support are made available to assist families to connect with other families and support systems.
Your team members at Starbright will work collaboratively with other professionals in the community who are actively providing support and services to your child and family. Very often your child may receive services from an inter-agency team to ensure that all areas of need are being addressed.

Do you believe your young child would benefit from one of the services at Starbright?
---
Fill out the appropriate referral form and one of our friendly staff will be in touch with you soon.
---
Where Our Services Are Provided
---
Our services are provided in a variety of settings – at your home, early learning centres in the community, our Centre or in other community settings. Our aim is to make intervention accessible to families and to provide opportunities to develop and practice skills in the child's natural environment. Dependent on COVID-19 or other contagious illnesses, our programs and services may be provided virtually, in a larger space at our Centre, or outdoors during the summer.
---
Our Service Area
Starbright Children's Development Centre provides services from Peachland to Oyama, British Columbia.